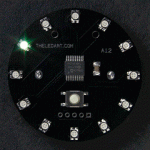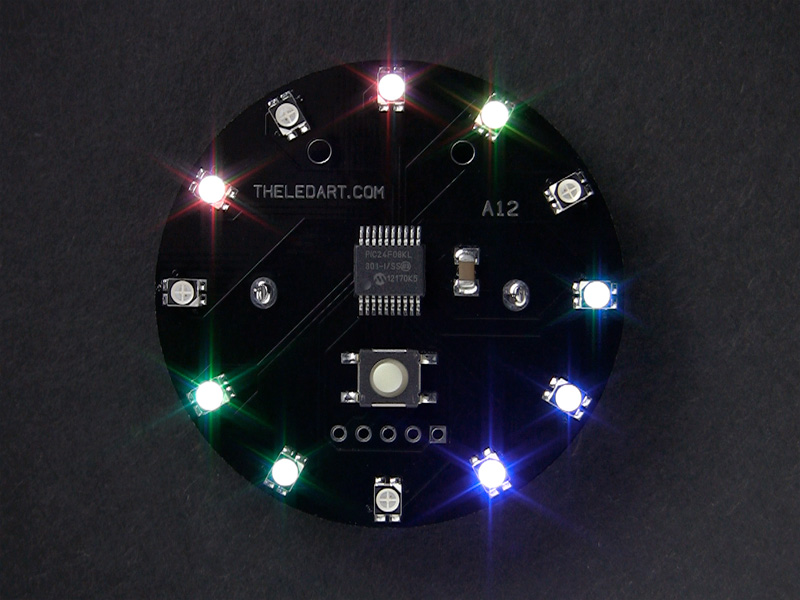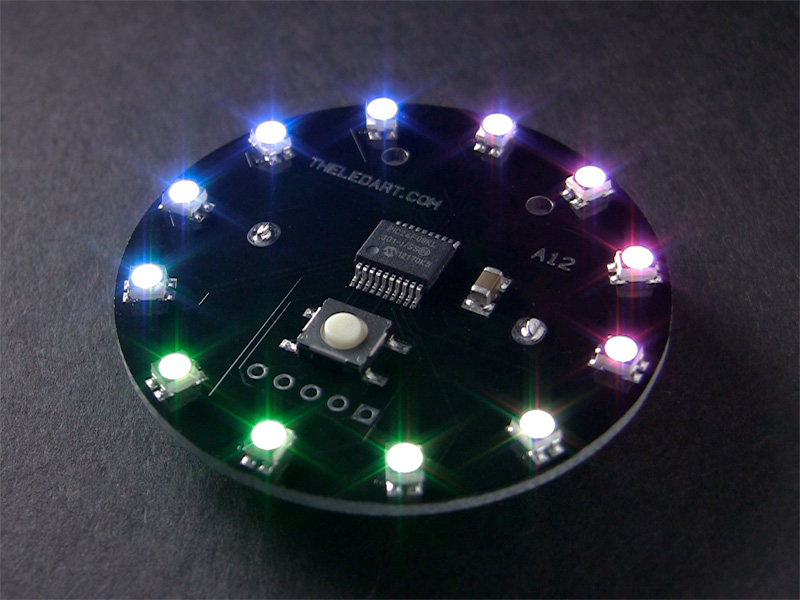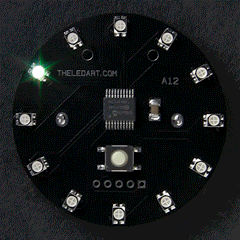 New addition to my wearable LED accessories is A12. A12 is the same size as R48, uses the same microcontroller and battery, but with 12 full-color LEDs. A12 produces patterns similar to Aurora mini 18, but lighter and has a built-in battery holder in the back.
A12 comes with a non-rechargeable battery (CR2450) and a black cord (lanyard) to hang around the neck. The battery lasts for about 5 hours or more in continuous run.
There are also rechargeable battery (LIR2450) and the charger available. With those, you won't need to keep buying batteries.
The charger is very compact and plugs right into an USB port.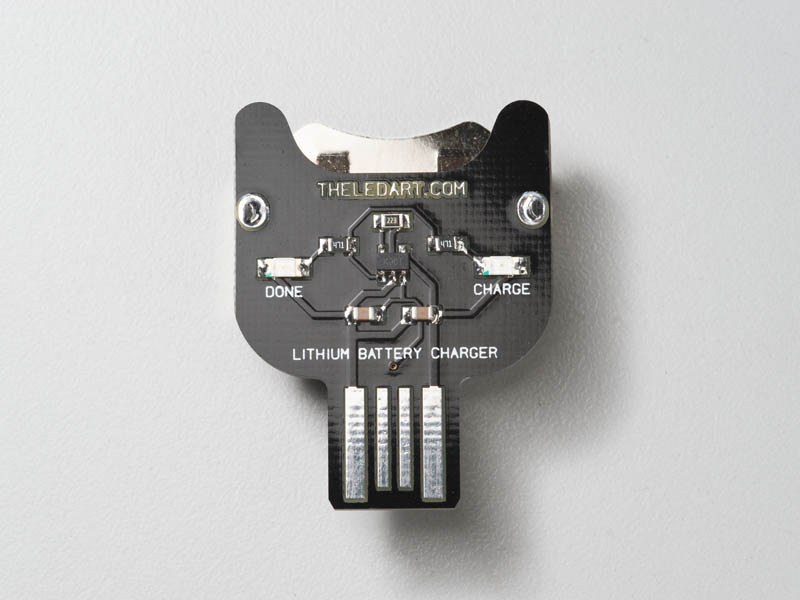 Features/Notes:
12 full-color LEDs produce beautiful colors.
A12 is available fully assembled or soldering kit.
Comes with a non-rechargeable battery (CR2450, easily replaceable).
Battery will typically last about 5 hours continuously.
Also comes with black cord (lanyard) to hang around your neck.
10 beautiful animation patterns preprogrammed.
"Demo" mode automatically runs though all animation patterns – changes every minute. (Activated by holding the button at the startup.)
Rechargeable battery (LIR2450) is also available as an option. This recommended option lights the LEDs brighter, as it has higher voltage.
The charger for the above is also available.
Dimension: 1.9 inch diameter, 0.4 inch thick (including the battery)
Technical Details:
12 common-anode RGB LEDs.
PIC24F08KL301 16 bit microcontroller @ 32 MHz.
Each LED is PWM controlled in 128 gamma-corrected levels.
---
---
---
---
---
---