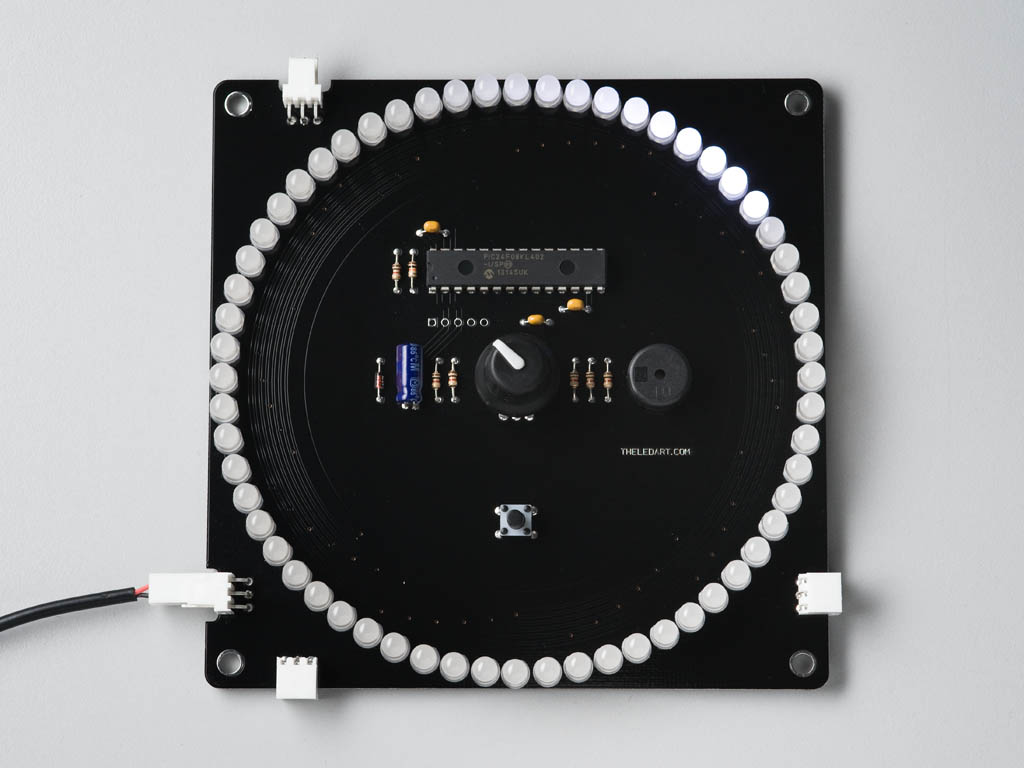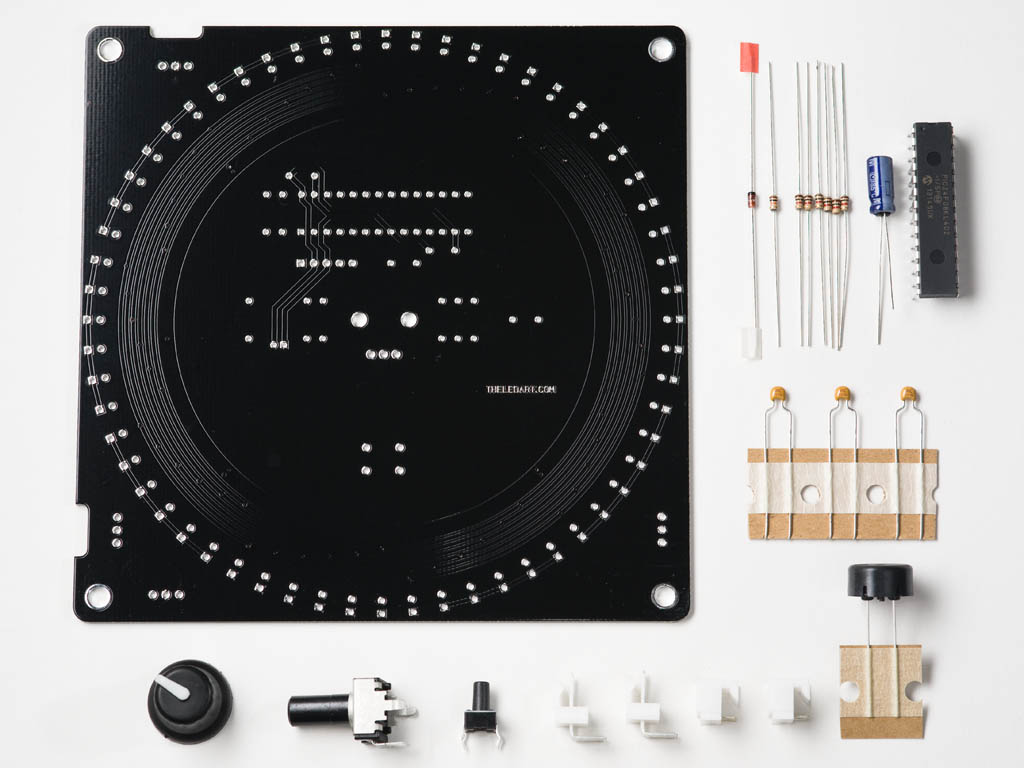 Kit contents shown (LEDs not in photo, but are included in the kit)
- See Collider 60 Introduction
Collider 60 is an easy to assemble kit suitable for beginners. Relatively small number of parts are spaced apart enough so that the soldering is simple.
Please note that Collider 60 is designed to be connectable. Unlimited number of units can be snapped together like tiles, in four directions.
Features/Notes:
60 white diffused 5mm LEDs
PIC microcontroller is preprogrammed
PIC24F08KL402 16 bit microcontroller @ 32 MHz
Dimension: 4.72 inch (120mm) square, excluding the connector protruding
Snappable connector to tile multiple units
Unlimited number of connected units
Each Kit Contains:
60x white diffused 5mm LEDs
1x PIC24F08KL402 16 bit microcontroller
1x 10k ohm Resistor (Brown, Black, Orange, Gold)
6x 1k ohm Resistor (Brown, Black, Red, Gold)
3x 0.1 uF Ceramic Capacitor
1x 47 uF Electrolytic Capacitor
1x 1N4148 or equivalent Switching Diode
1x Tactile Switch
1x Piezoelectric Speaker
1x 20k ohm Potentiometer
2x Molex Female header (3 position)
2x Molex Male header (3 position)
1x Knob
1x PCB
[Download]
- Circuit Schematics
- Assembly Guide
---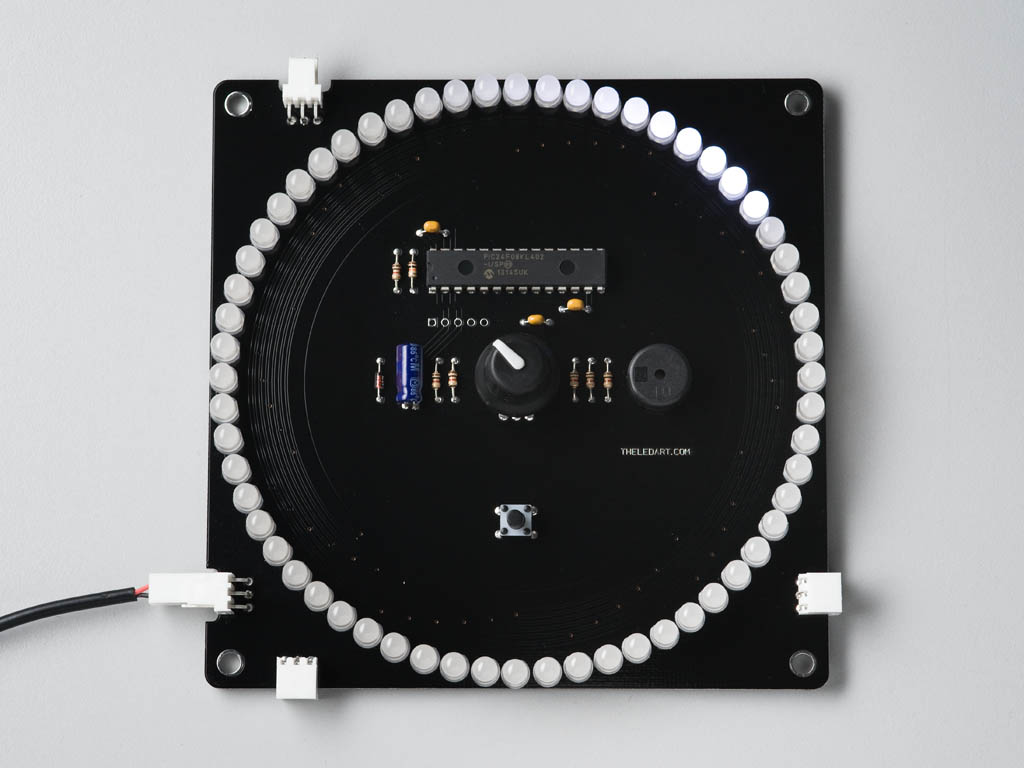 Collider 60 is a very simple device – 60 LEDs on a square board, a knob in the middle. Lights run in a circle and the speed is adjustable by turning the knob.
Connect two or more Colliders and see the magic happen. When the lights run and hit the same spot at the same time, they "collide" as though they are running bullets, making clicking sound and change direction. By adjusting the rotation speed of each unit, the "collision" happens at a different interval.
The real fun starts with three or more units connected together. The results are no longer predictable.
Collider reminds us how all complex things in nature is comprised of simple roles. When you have enough number of "simple" things reacting together, you get unpredictable and interesting results.
---