---
R48 comes with a non-rechargeable battery (CR2450) and a black cord (lanyard) to hang around the neck. The battery lasts for about 7-8 hours in continuous run.
There are also rechargeable battery (LIR2450) and the charger available. With those, you won't need to keep buying batteries.
The charger is very compact and plugs right into an USB port.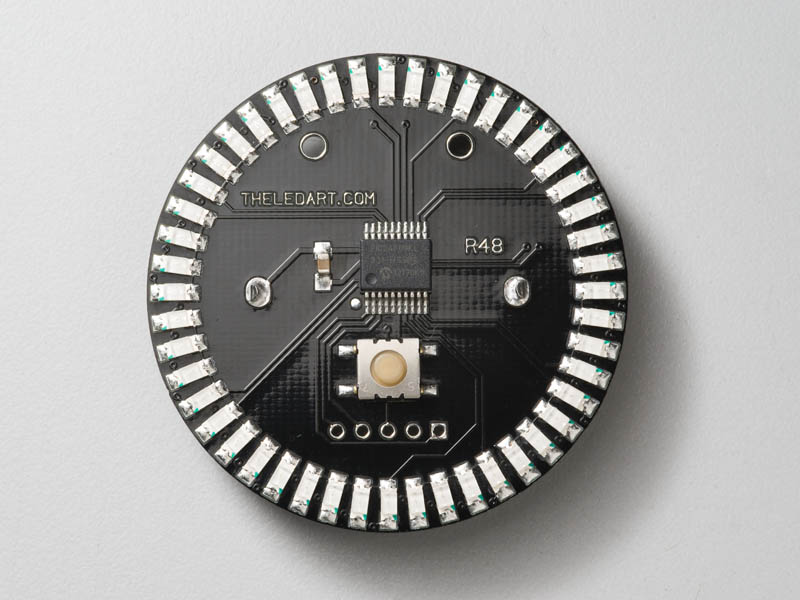 White LEDs look yellow when they are not lit. Other colors (red, green, and blue) look like the photo above.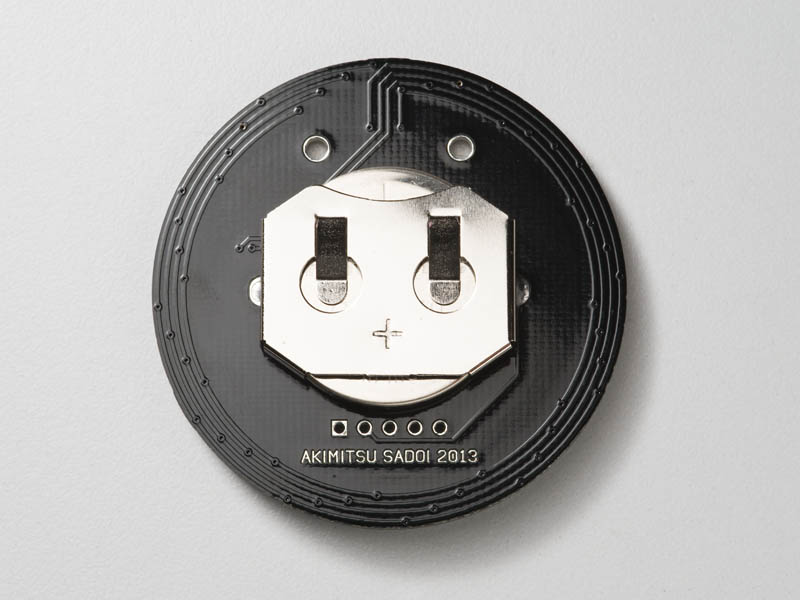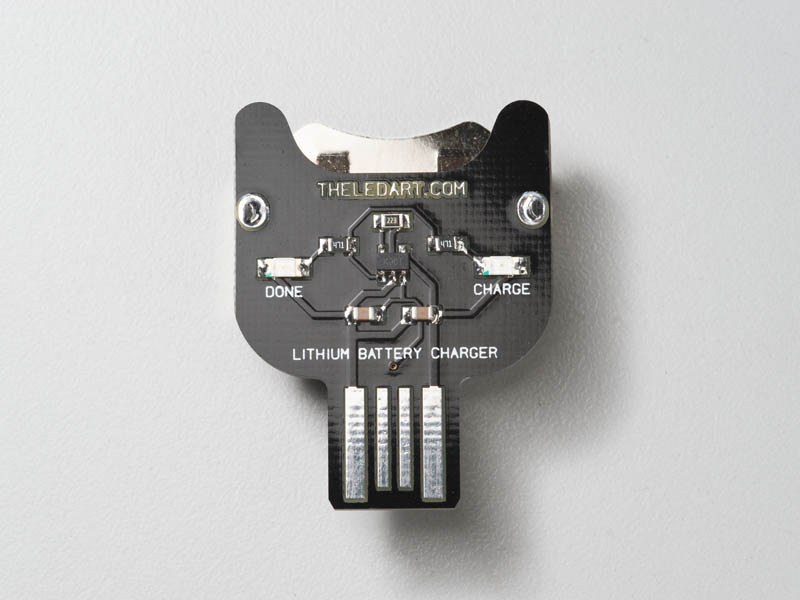 Features/Notes:
Available with 4 different color LEDs: Red, Green, Blue, and White.
Each R48 is fully assembled, and comes with a non-rechargeable battery (CR2450, easily replaceable).
Battery will typically last about 7-8 hours continuously.
Also comes with black cord (lanyard) to hang R48 around your neck.
25 beautiful animation patterns preprogrammed.
"Demo" mode automatically runs though all animation patterns – changes every minute. (Activated by holding the button at the startup.)
Rechargeable battery (LIR2450) is also available as an option. This recommended option lights the LEDs brighter, as it has higher voltage.
The charger for the above is also available.
Dimension: 1.9 inch diameter, 0.4 inch thick (including the battery)
---
---
---
---
---
---