---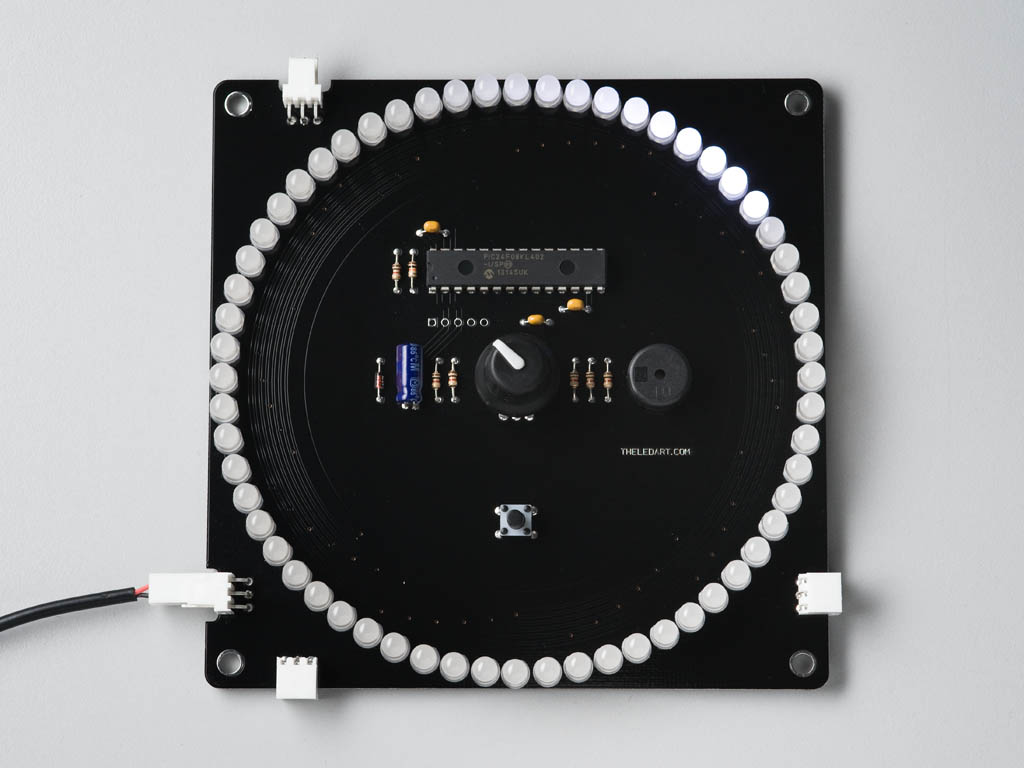 Collider 60 is a very simple device – 60 LEDs on a square board, a knob in the middle. Lights run in a circle and the speed is adjustable by turning the knob.
Connect two or more Colliders and see the magic happen. When the lights run and hit the same spot at the same time, they "collide" as though they are running bullets, making clicking sound and change direction. By adjusting the rotation speed of each unit, the "collision" happens at a different interval.
The real fun starts with three or more units connected together. The results are no longer predictable.
Collider reminds us how all complex things in nature is comprised of simple roles. When you have enough number of "simple" things reacting together, you get unpredictable and interesting results.
---
---
---
---
---
---
---
---
---
---
---
---
---
---
---
---
---
---
---
---
---
---
---