---
---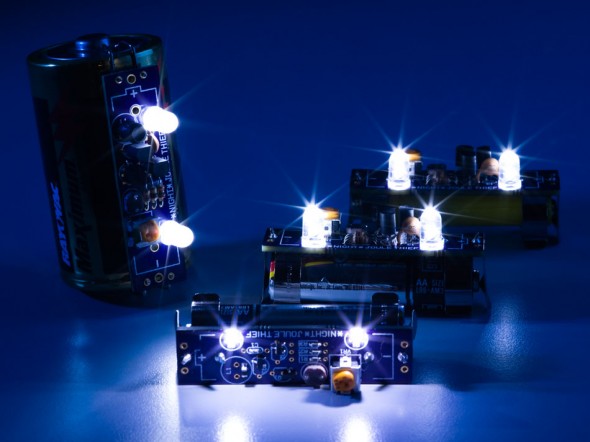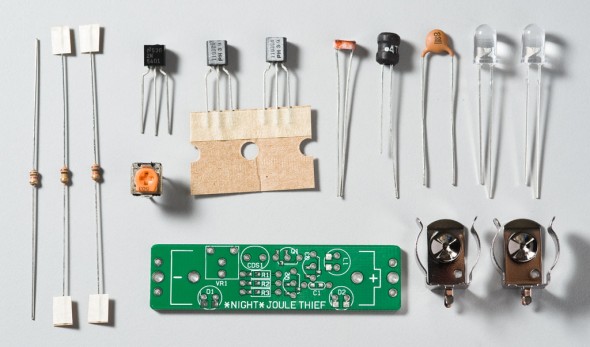 I've created this Joule Thief design back in September 2011. Now sadly I found that there's a knock-off of my design being sold by Eastern Voltage Research. Although their kit doesn't have a light sensor (has a switch instead), the "look & feel" of the physical design is strikingly similar to mine.
While I did not invent the circuit, I did work hard to come up with a one piece design that integrates the battery holder. I also worked hard to make it look nice.
- I'd love to know what you think of this. Please leave comments. -
To be honest I feel cheated. Things of this nature is not good for the creative community. We all strive to create something great, and when you come up with something that people like or love, one should deserve the recognition. My contacting the company failed to produce a positive result. They neither deny or acknowledge the possibility of referencing my design. Even though there are few unexplainable identicality in our designs;
two holes at the end of the PCBs to accomodate the hook up of paper clip battery holder (The photos on their site is now photoshopped to hide these)
The two transistors on their PCB are named Q2 & Q3, mysteriously skipping Q1, which is the ambient light sensor amp transistor in my design replaced by a switch in theirs.
Hours after contacting them, photos on their website were retouched to hide the obvious clues (mentioned above), and the manual was revised. I can only see this as acknowledgement of them copying my design. (and an effort to avoid possible legal issues…)
This isn't about money, but it's about giving credit where it's due…
---
---
---
---
---