New Aurora Kit Contents
Here are the pictures of Aurora 9×18 mk2 and Aurora 18×18 kit contents.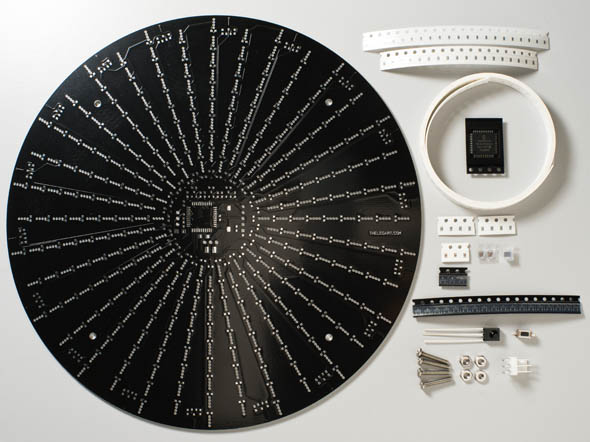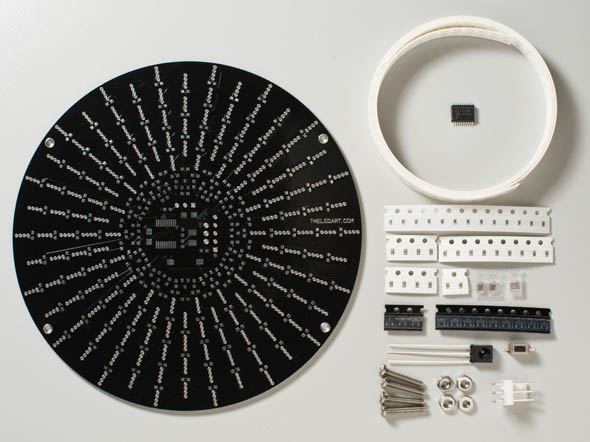 The kits include everything on the parts list, plus mounting screws & nuts. Those screws will also help you when you solder in the LEDs, by giving the PCB a lift off the working surface.
The smallest SMD parts are 0603 size, which is quite tiny. Naturally it's very easy to lose them while assembling. Since it's not much fun having to buy those little parts because you lose them, I'm including a few extras for all 0603 size parts. There are a few extra LEDs included as well. Hopefully you won't have to stop the assembly because you've lost a few parts.
As I should be able to start shipping those kits early next week, the pre-order deals will end this weekend.