Aurora 9×18 mk2 sneak preview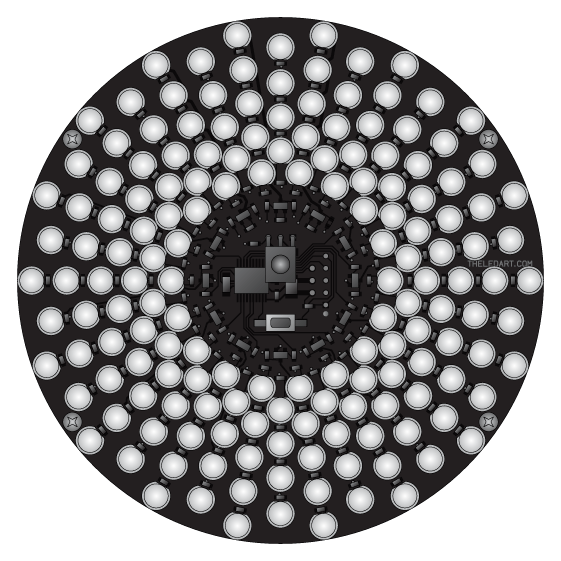 The "new & improved" version of Aurora 9×18 is almost ready to be released.
The overall dimension (4.3 inch diameter), LED layout, PWM capabilities are all exactly the same as the original. However the PIC microcontroller has been replaced with a newer one (PIC24FV16KA301), which simplifies the driver circuit a bit. The new version also has an IR (Infra-red) remote receiver, so you can control it via any universal (or Sony TV) remote controllers.
There is another, new function that adds new excitement to Aurora – audio interface. With an optional Audio Interface (will be available as a separate option), you can connect Aurora 9×18 mk2 to any audio sources. Aurora 9×18 mk2 will then give whole new dimension to your music listening experience.
Photos and video of the working prototype will be posted very soon…
Now I need your help to bring Aurora 9×18 mk2 into self assemble kits like other Aurora's. In order to do that I need a small capital to start the production of PCBs, etc. So I'm offering a "pre-order" deal to speed things along.
Please view the post here about the pre-order deal. Hope you can help.