Night Joule Thief – LED Night Light Kit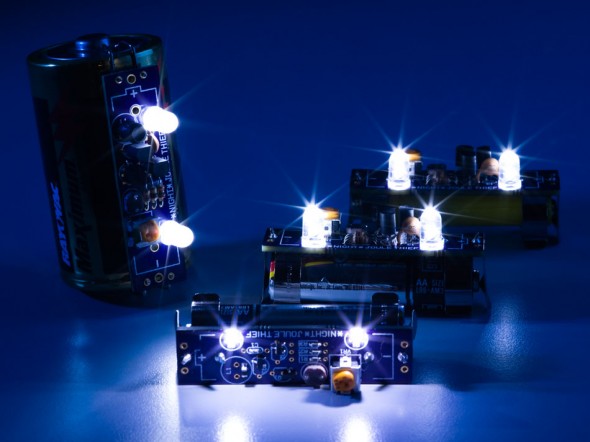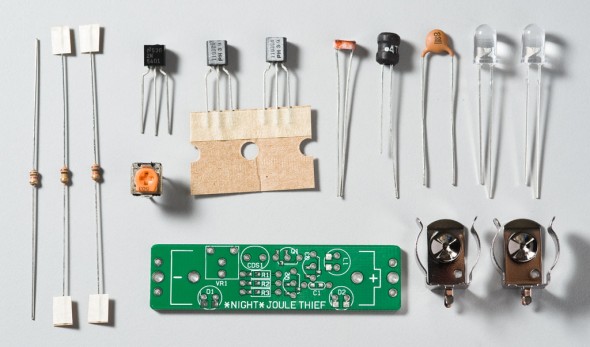 Joule Thief circuit is combined with an ambient light sensor – Night Joule Thief is a little night light that keeps going with just one battery for weeks! Two white LEDs light up surprisingly bright.
* This is the original version of Night Joule Thief that uses white LEDs – not to be confused with the new color changing version.
Please view the instructables for technical info and assembly steps.
*** NOTE: The color of the PCB will be green instead of purple shown in some of the pictures. ***
*** Purchase Here ***