Pocket High Voltage Generator Upgrade
The Pocket High Voltage Generator that I made a few weeks ago proved to be a very handy tool. I have been testing Zener diodes very often since I use many Zeners in 12V to 91V range.
However I wanted to give it a bit more power so that I can test Nixie tubes clearly – the previous design can only give less than 0.5 mA through most Nixie tubes, some digits don't lit up completely.
I made some upgrades to the components to give it a modest 2 – 5 mA (depending on the voltage) output. While still keeping the same form factor.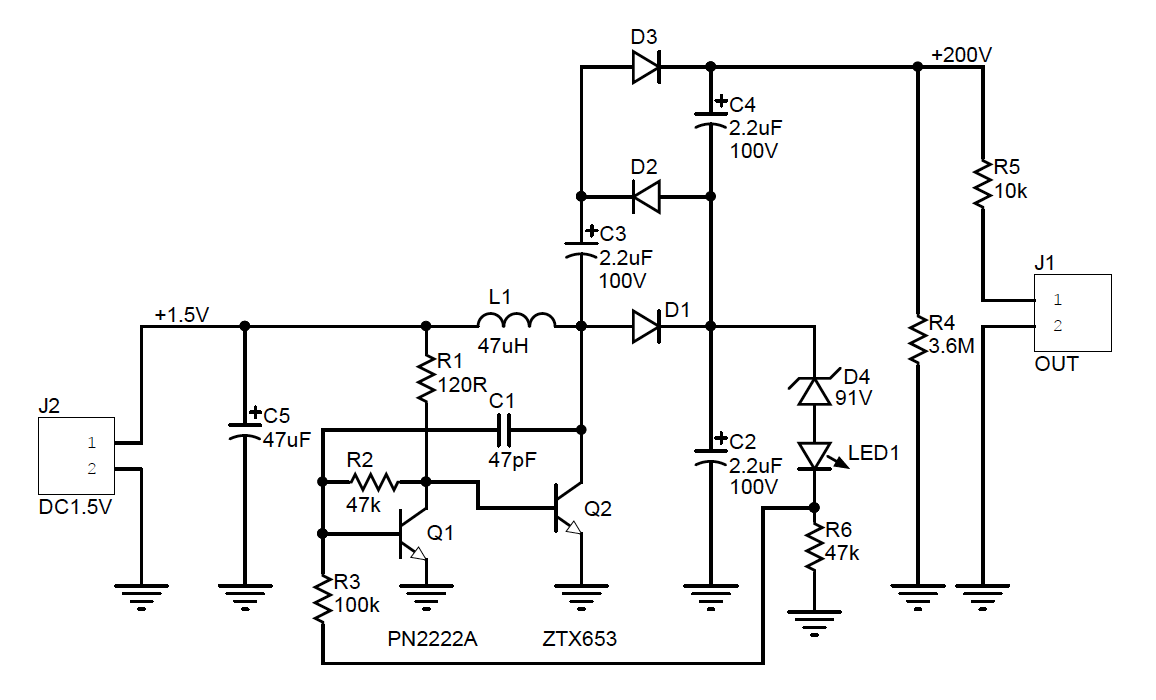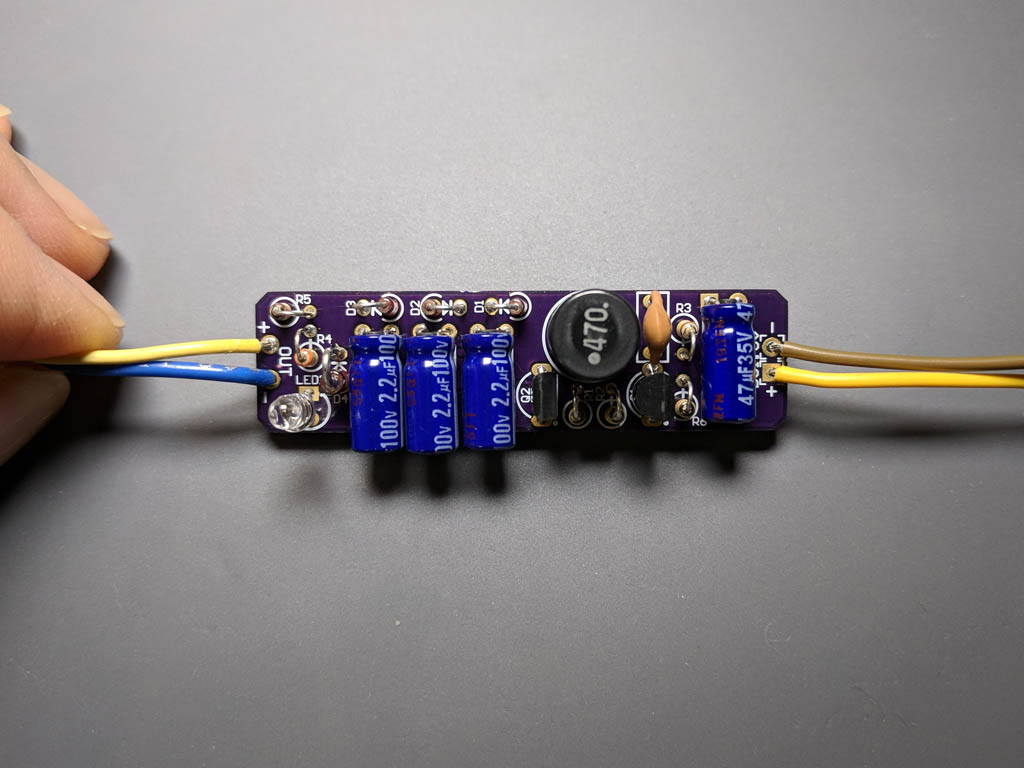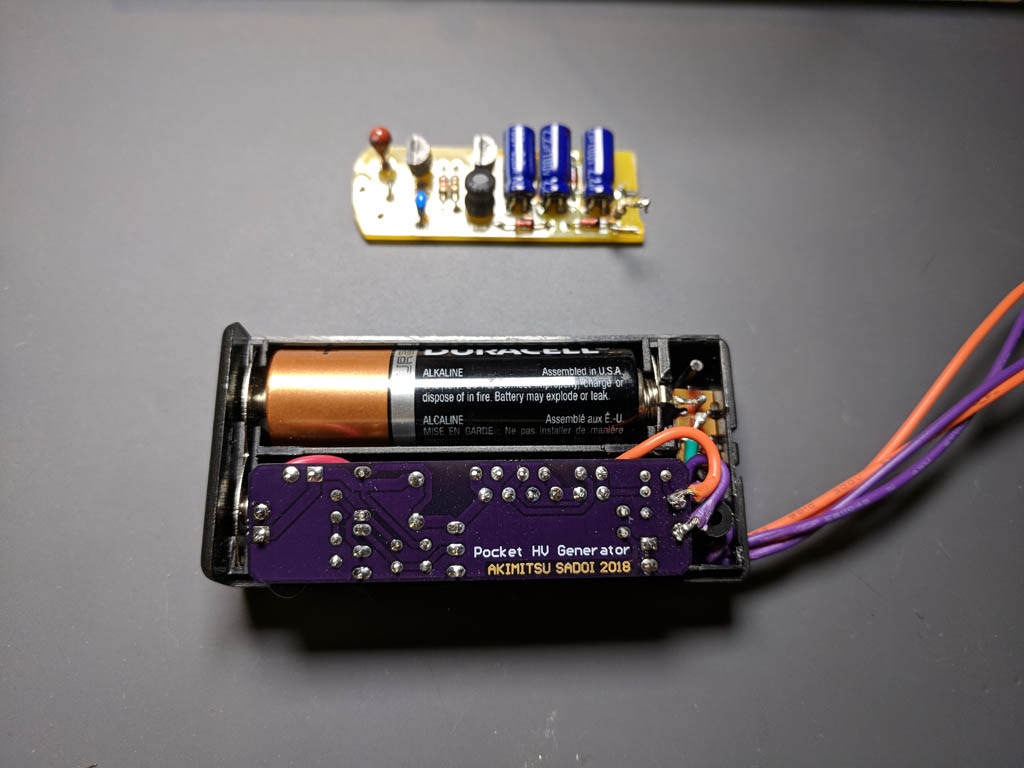 Now this circuit has enough oomph to shock you if you accidentally touch the output! Not the dangerous level, but it IS shocking. Perhaps one can use this as an electric Jack-in-the-box…
I'm sharing the PCB design of this project. Which can be purchased or downloaded via OSH Park.