R48 – an Wearable LED Gadget Pre-order Starts
Here's the sneak peak at the upcoming wearable piece – R48. (I promise that better video will come soon.) Four different LED colors (Red, Green Blue, and White) are planned, but the first color available would be blue.
The item will be in stock in the 3nd week of July, and the price will be $49. Pre-order starts now at $45 a piece.
Also available are optional rechargeable Lithium-Ion battery and the charger. The charger is very compact and plugs into an USB port. The photo below is showing the prototype. The final version will look better in black. (Will post the photo as soon as available.)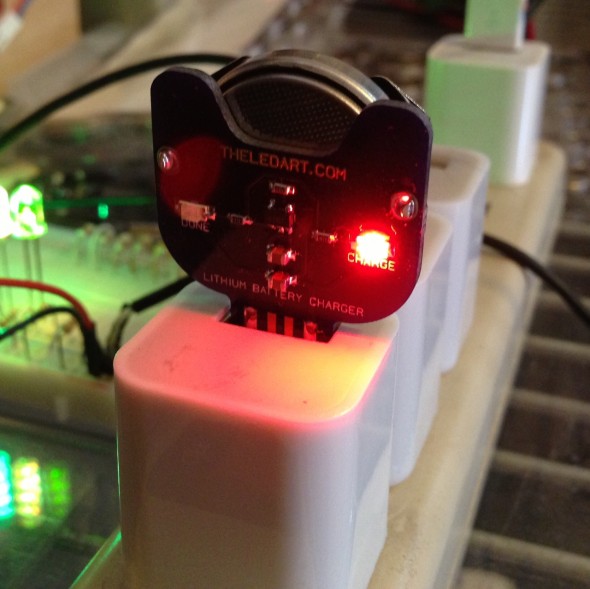 Features/Notes:
Each R48 will be fully assembled, and comes with a non-rechargeable battery (CR2450, easily replaceable).
Battery will typically last about 5 hours continuously.
Also comes with a black cord to wear R48 as a neckless.
25 beautiful animation patterns preprogrammed.
"Demo" mode automatically runs though all animation patterns – changes every minute. (Activated by holding the button at the start up.)
Rechargeable type battery (LIR2450) is also available as an option. This recommended option lights the LED brighter, as it has higher voltage.
The charger for the above is also available.
Dimension: 1.9 inch diameter, 0.4 inch thick (including the battery)
R48 is now shipping – pre-order is ended.