Laser Cut Enclosure for Color Organ Triple Deluxe II
I made a laser cut acrylic enclosure for Color Organ Triple Deluxe II.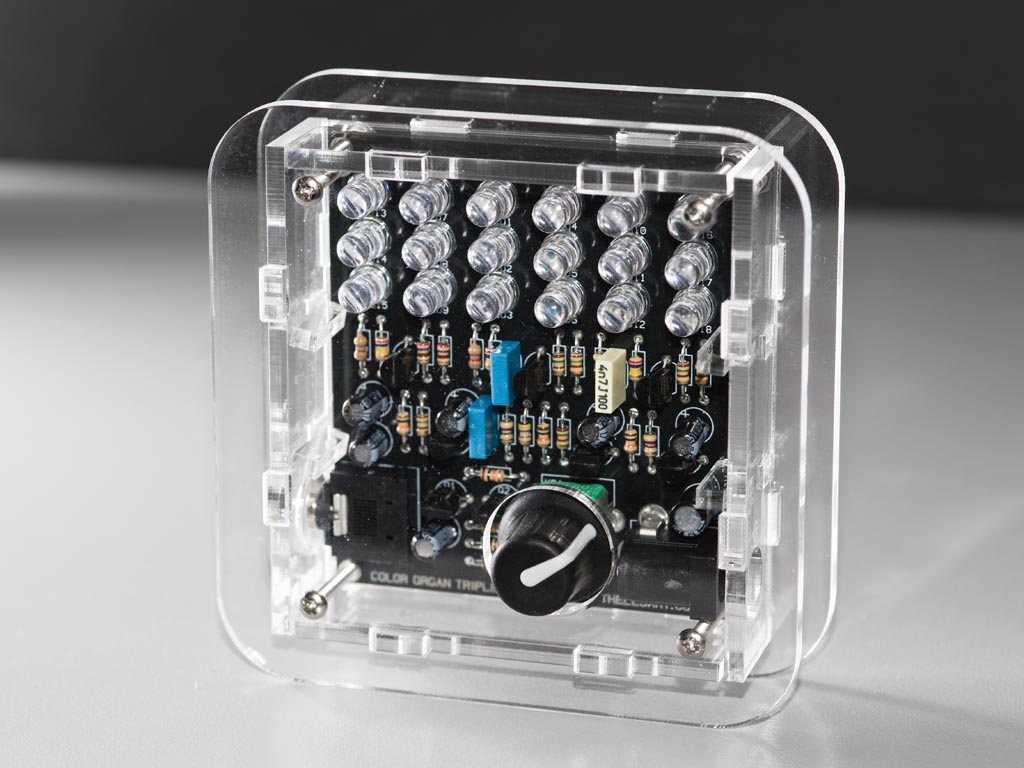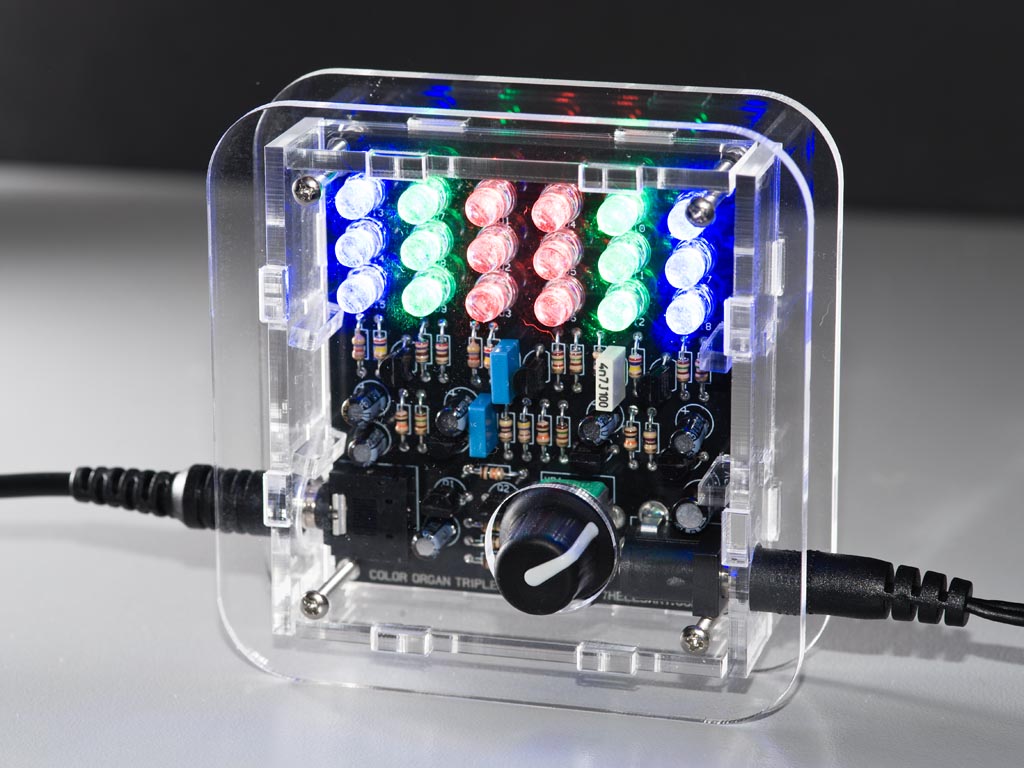 It's a very simple design, but very functional. Built with laser cut acrylic and screws and nuts only. No filing, glueing or bending.
You can download the design file, and laser cut 3mm acrylic. I used Ponoko, but you should be able to use any services available.
Use my design as is, or customize as you like.
You will also need four 1 inch, #2-56 machine screws and nuts, such as these.
ColorOrganTripleDx2Enc-rev2.eps
* The design file is formatted according to Ponoko's specifications. You might have to modify it if you are using a different service.