Audio Interface for Aurora – Through-hole version
This Interface turns Aurora 9×18 mk2, Aurora 18×18 or Aurora 12 bar into the ultimate color organ. This is the through-hole only version of the same exact circuit as the original Audio Interface.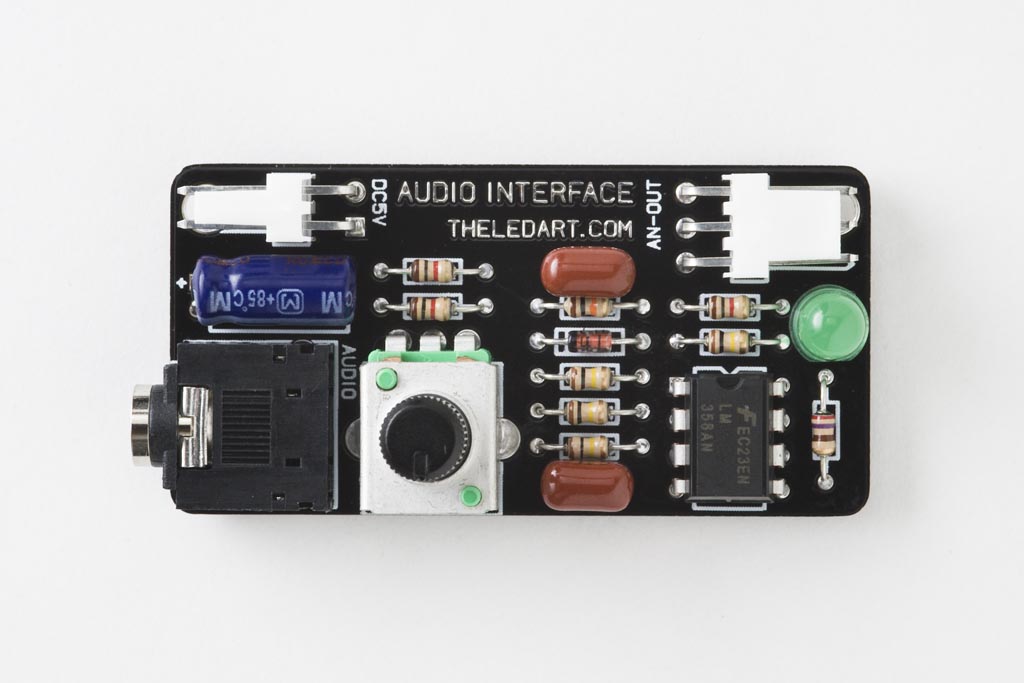 You can watch the video here.
The interface goes between the power cable and Aurora, using Molex 3 pin connectors. The interface has a 3.5mm stereo audio jack, so you can connect any audio output. There's a potentiometer to adjust the sensitivity level as well.
Aurora 12 bar, Aurora 9×18 mk2 and Aurora 18×18 have audio or "color organ" modes, which you can select by either pushing the on board button or using a remote control (remote not on Aurora 12 bar).
- Schematics
- Audio Interface Part Placment Guide
Complete kit includes the 3 pin connection cable pictured (other cables are not included).
*** Purchase Here ***