Battery Cases
Here are handy battery cases for driving Aurora with batteries. These hold two, three, or four AA batteries, and has a power switch. The cords are terminated with a 2 pin Molex female connector (standard 2.54 mm pitch), so connecting to Aurora is a snap.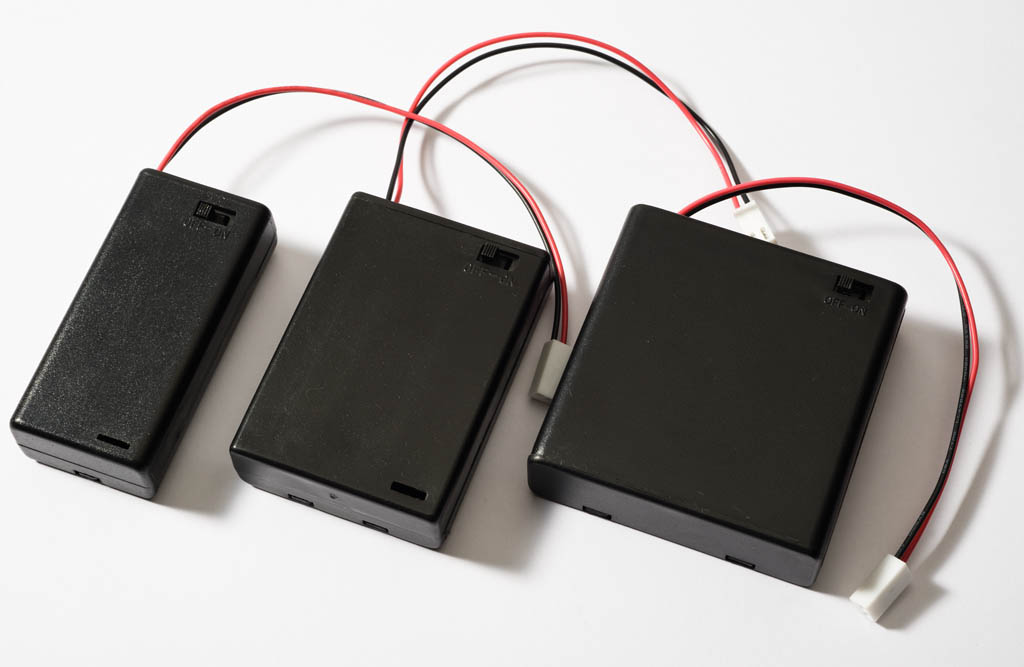 In general, Three batteries are recommended, but two Alkalines work ok (LEDs will not be as bright) with Aurora 12 bar or Aurora mini 18. For Aurora 9×18 and Aurora 18×18, use of four AA batteries is recommended.
Two AA battery configuration is only effective if you are using Alkaline batteries. Rechargeable batteries such as NiMH or NiCD have lower voltage, so at least 3 of them need to be used to power Aurora.
*** Purchase Here ***