Prototype PCB Giveaway!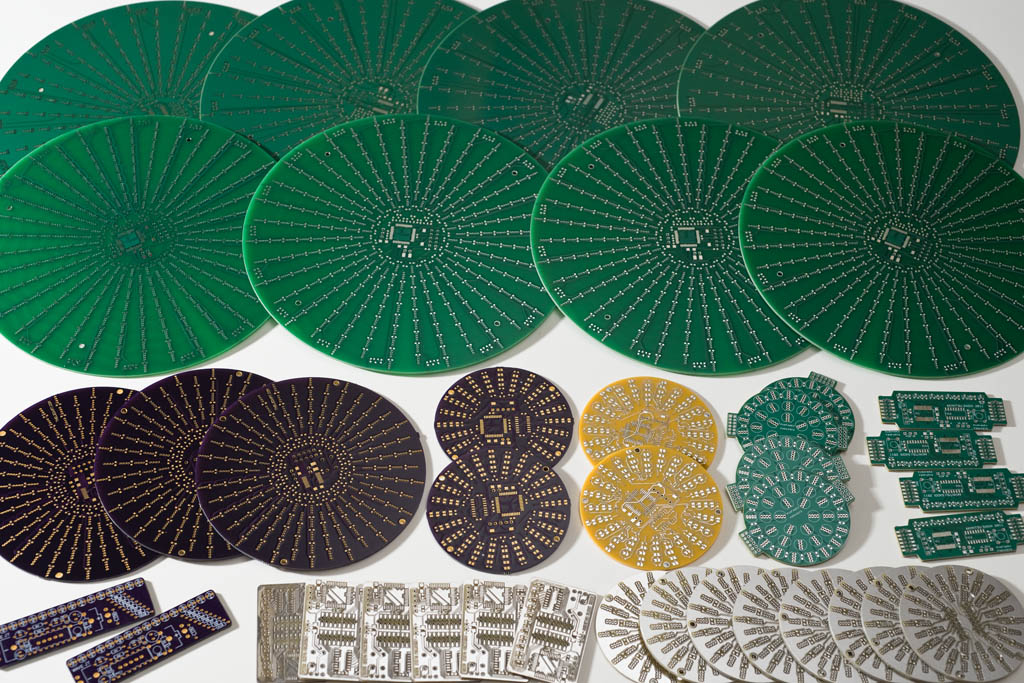 As a part of developing new projects, I make PCBs for prototypes. I usually use OSH Park to have my prototype PCBs made. They are great – sophisticated web ordering page compete with full preview of the PCB design, which has helped me notice the errors before ordering. Low, no-gimmick pricing – just $5/sq. inch for a set of three PCBs.
Since I don't always use all prototype PCBs, I have a few PCBs laying around. Some of them contain errors (that's the point of prototyping, right?), but most of them (lucky for me) are perfectly functional.
So I want to give away those good prototype PCBs. The schematics and BOMs are provided on this site or instructables already, so you can gather parts and build them!
The qualification is simple – give me/my site a mention and a link on your web site, or if you have made any of my designs, put up a project at instructables (with pictures or/and video). Let me know what you did by either leaving a comment here or email, and I will send you a PCB. (Free shipping within USA only – sorry, international shipping will cost $5.)
I have more than a few good PCBs for the published and unpublished designs. Offer is limited to while PCBs last.