See You at the Maker Faire New York!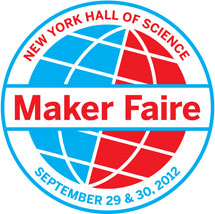 I'm excited to announce that I will be participating in the upcoming Maker Faire New York! (Sep. 29-30 @ New York Hall of Science, Queens, NY)
Details are not yet known, but I will bring all of available products and possibly some unpublished prototypes. I will post more info as it develops.
Update: My booth will be in Zone A, nysci building.
See you there!